Have you ever entered a salon feeling less than confident? Or, worse, have you left a salon feeling downright terrible about your new 'do? Then you're not alone.
In fact, one in five American women have reported crying after leaving a salon due to being unhappy with their hairstyle. How can you avoid this fate? Easy!
Below, our stylists here at Changes Salon have provided some of the best advice, tips, and tricks so that you can get the most out of your hair appointment before, during, and after your salon visit.
Before Your Hair Appointment
Do Your Research and Come Prepared
We all know that bringing a reference photo with you is a great way to share your vision with your hairstylist. But don't stop at just one photo!
Most stylists agree—the more pictures you bring, the better idea they have about what you're going for. You're not going to be magically transformed into the celebrity in your reference photo, but if you give your stylist options, they can determine how to translate what you love about any look to best fit you.

One easy way to get it right without bringing along an entire photo album is to make sure you find images that incorporate all three aspects you're looking for (cut, color, styling) in one 'do. Federica, one of our stylists here at Changes, urges clients to bring in photos and "identify what it is you love about each."
You can also check out our FAQs page for more information before your visit—from parking to amenities, products to rewards programs, you can find out much more.
But Not Too Prepared!
Do your research before you come in and be prepared to discuss what you want. But don't forget, you've come to the salon to be helped by an expert. As with any service involving extensive expertise, there must be give and take—and at some point, you have to take comfort in the fact that the stylist knows what they're doing! Don't be afraid to speak up if something is going extremely off course (i.e. your desired side-sweeping bangs are quickly becoming an early-aughts baby-bangs nightmare) but beyond that, don't be afraid to sit back and relax.
Mona, who specializes in razor cutting and sun-kissed highlights here at Changes Salon, states it simply: "I love open communication with my guests, that's how we'll all get to where we want to be! But that being said, I will also tell you if something won't work, but we'll get through it together!"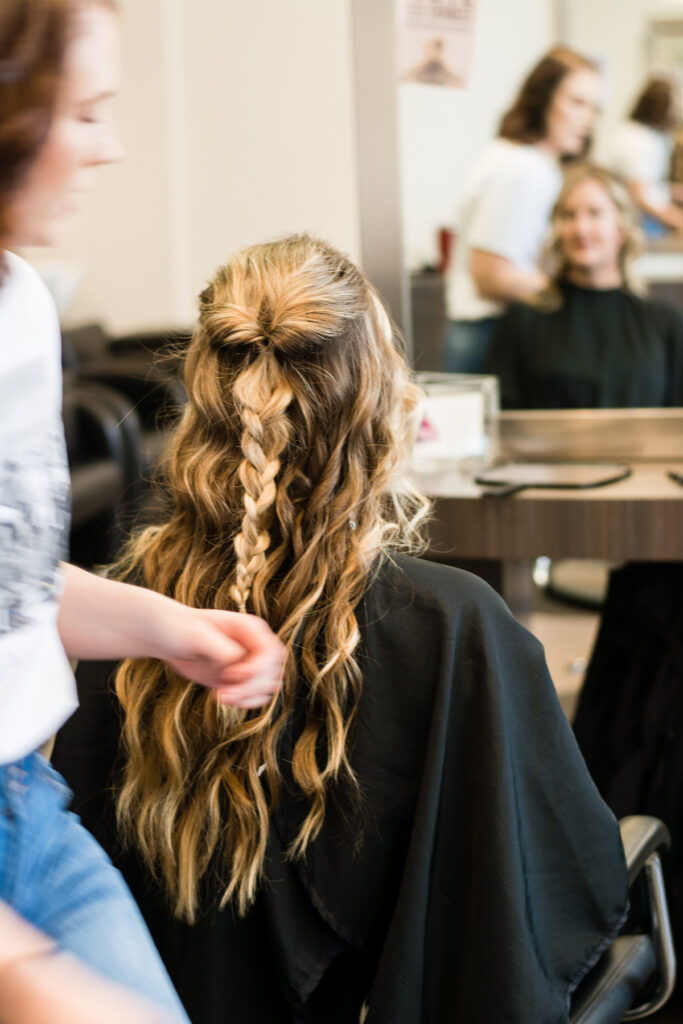 Respect Your Time, and Your Stylist's Time
Some things take way longer than others, such as highlights or color services involving bleach, may need extra time booked. If possible, when booking your appointment, let the receptionist know what you'd like done so the appropriate amount of time can be booked. Indecisive? Don't worry! Just let them know that you're not sure ahead of time, and they can book you for a complimentary consultation first.
TIP: Let the guest service team know at the time of booking if you've recently colored your hair at home or have long/thick hair as this may require extra booking time.
During Your Hair Appointment
Don't Be Afraid to Communicate!
Much like going to a doctor, you'll get the best results if you're open, honest, and communicative with your stylist. And like with your doctor, they'll probably figure out if you're holding back anyway. For example, if you bleach your hair excessively, it's going to break, so don't hesitate when telling the stylist all about your hair-history. They've seen it all and are not here to judge! Hairstylists are there to make you happy at the end of the day, so don't be afraid to tell them your concerns, all about your daily routine, and whatever else will help them do the best job they can.
As our stylist Mona suggests, "Be open to change, be honest, and trust the process!"
After Your Appointment
We've all been there—you float out of the stylist's seat feeling like the goddess of good-hair-days and BAM you wake up the next morning unable to recreate that same magic. But don't worry—the stylists at Changes are dedicated to empowering you with the knowledge and products you need to make every day that best hair day.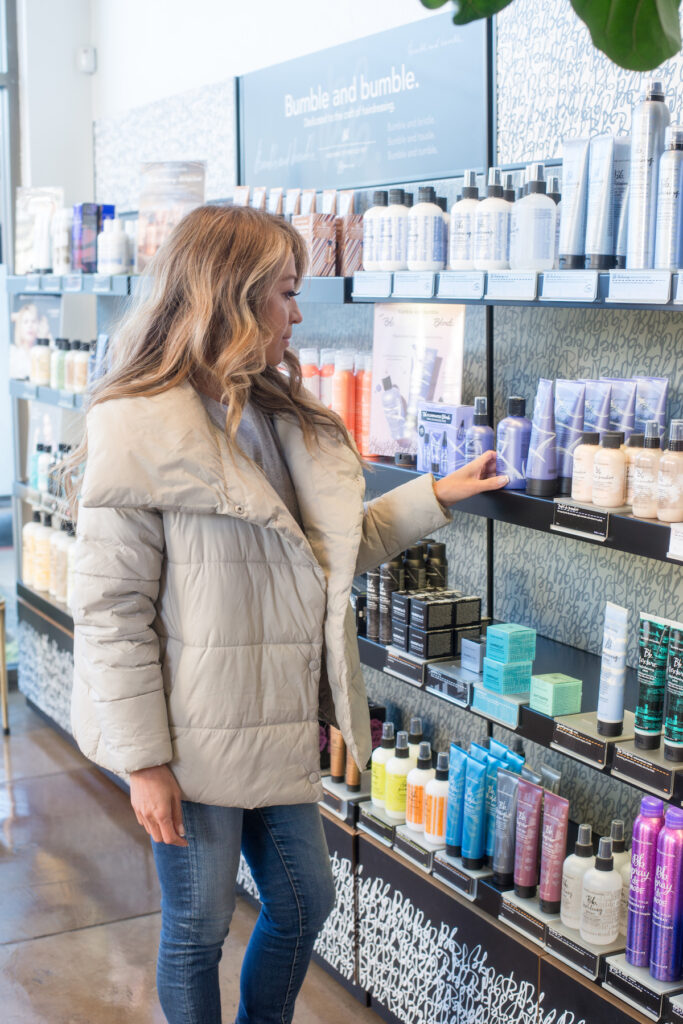 In fact, if your stylist isn't asking you about your daily routine and helping you understand how to best maintain your style once you get home, then they're not doing their whole job!
As Arie maintains, "I always explain to the client what to use and how to use it to take care of their hair at home to stay beautiful every day. If your stylist isn't doing this, ASK them about how to achieve your look at home."
Jasmin explains that the three best things you can do for prolonging a color service are:
Do not wash your hair in the first 48 hours of getting your color service.

Protect your investment! Are you booking c

olor services? Help your color stay vibrant longer by using

professional products

to care for it.
3. When you wash your hair, try to avoid using hot water!
You can check out more tips from us on how to maintain your hair color for longer here.
And don't forget, healthy hair is beautiful hair. Beyond cuts, color, and styling, Changes Salon offers conditioning treatments and Wellaplex treatments to strengthen and protect your hair.
Feeling confident? Ready to take all your new knowledge and get that hair looking its best? Book an appointment with us.

Latest posts by Riley Glowatch
(see all)