Summer is here and we're soaking up the season in all ways
We always love a good spa day or hair makeover, but right now, some new additions to Changes boutique are sparking joy!
We met and shopped with beloved local, personal Stylist, Rachel of The Catalyst. She gave us her top three tips to keep your summer wardrobe modern, fun and new, all season long.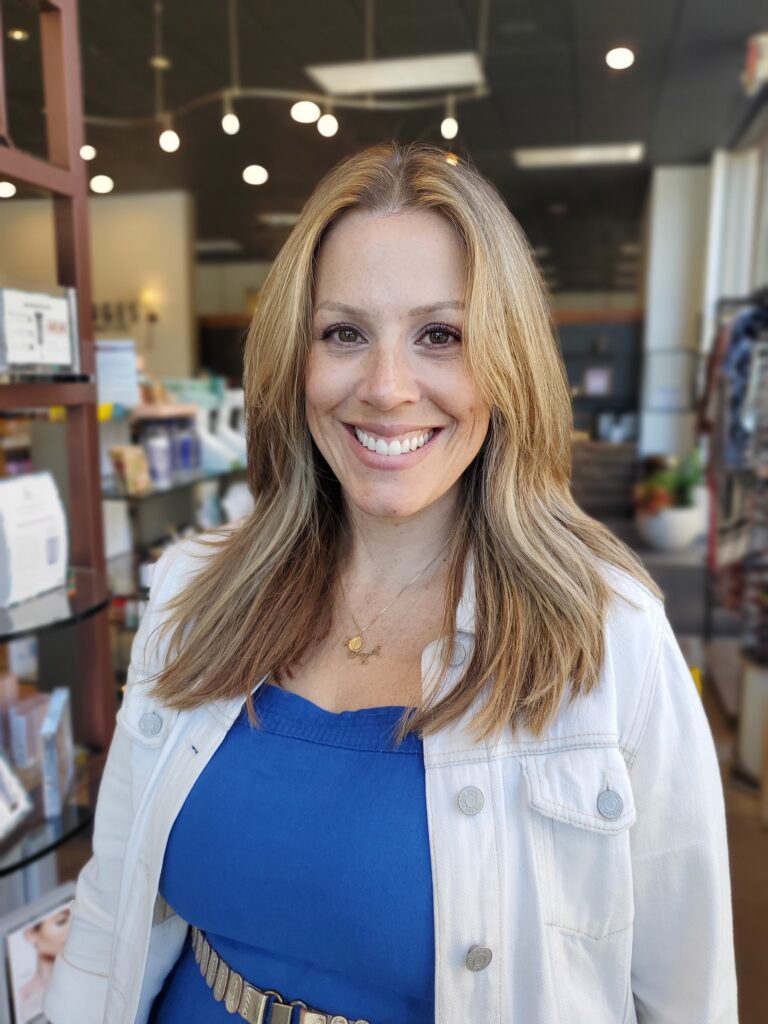 1) Summer Styling 101: Use color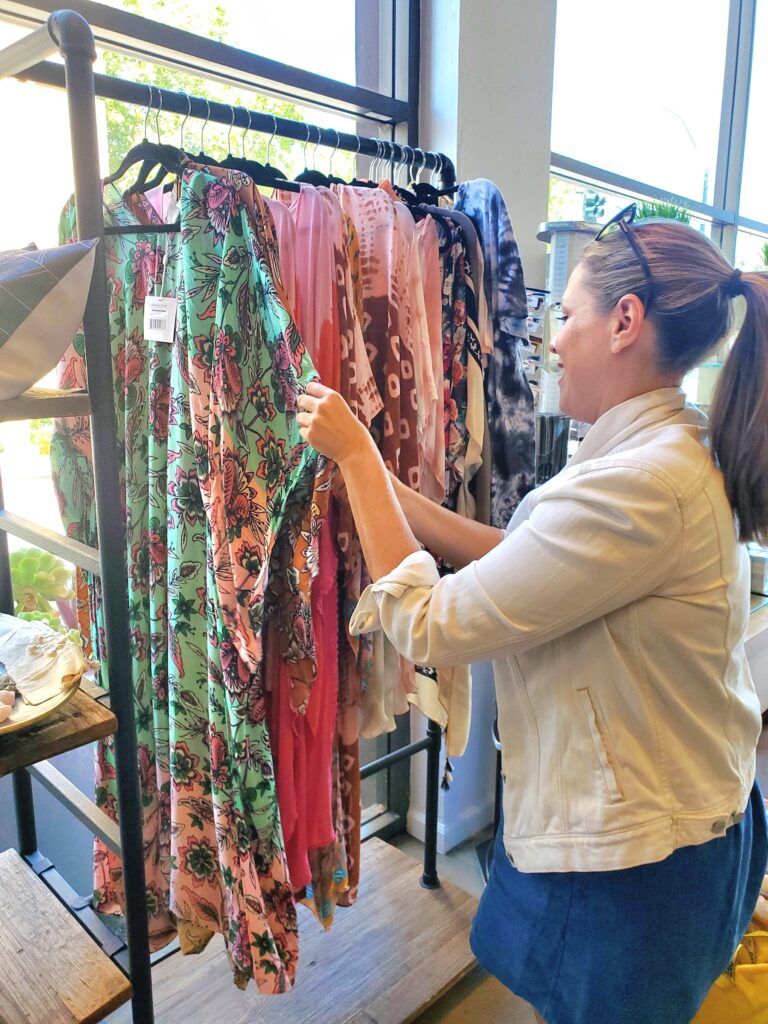 This is a big one. All kinds of things dictate the way we dress – ie the time we have to get ready in the morning, the weather, finances, the list goes on… But a single simple thing we can do to make a look POP is to add color.
"Color immediately energizes a look. It can be powerful and bold, or refined and modern, big or small."
Whether it's a full outfit gone neon, or a simple woven earring, Rachel advises to "work complementary colors and start somewhere that feels natural for you. That's one of the things I love about Changes' new pieces – they're fun colorful takes on classic pieces for a modern, unique way to incorporate a touch of color into a look. My favorite might be these bangles! I love the look of two chunky geometric bracelets for an unexpected, easy, double-take moment."
2) Give a classic a twist
We really like this tip because in practice, it focuses on taking a "tried and true" piece (think
jean jacket
, LBD, etc) and changing it to feel wearable but new. In our case, Rachel focused on some of the new metallic earrings and necklaces in our collection.
"Selecting classic metallic in unexpected shapes is an easy way to freshen a look. It's about a staple (metallics) morphing out of timeless territory, and into something playful and unique."
She especially loved the pieces with fun matte gold shapes (botanicals, lightning bolts, large geometrics) and geometric ivory pull-apart earrings which both gave statement-piece vibes with classic materials.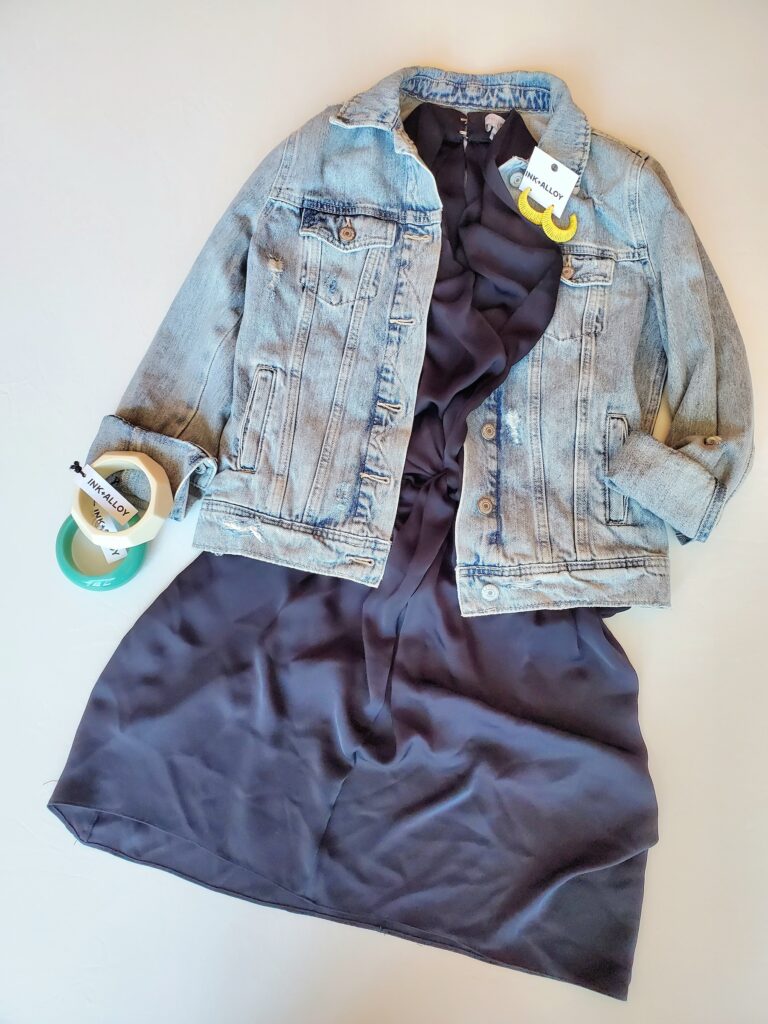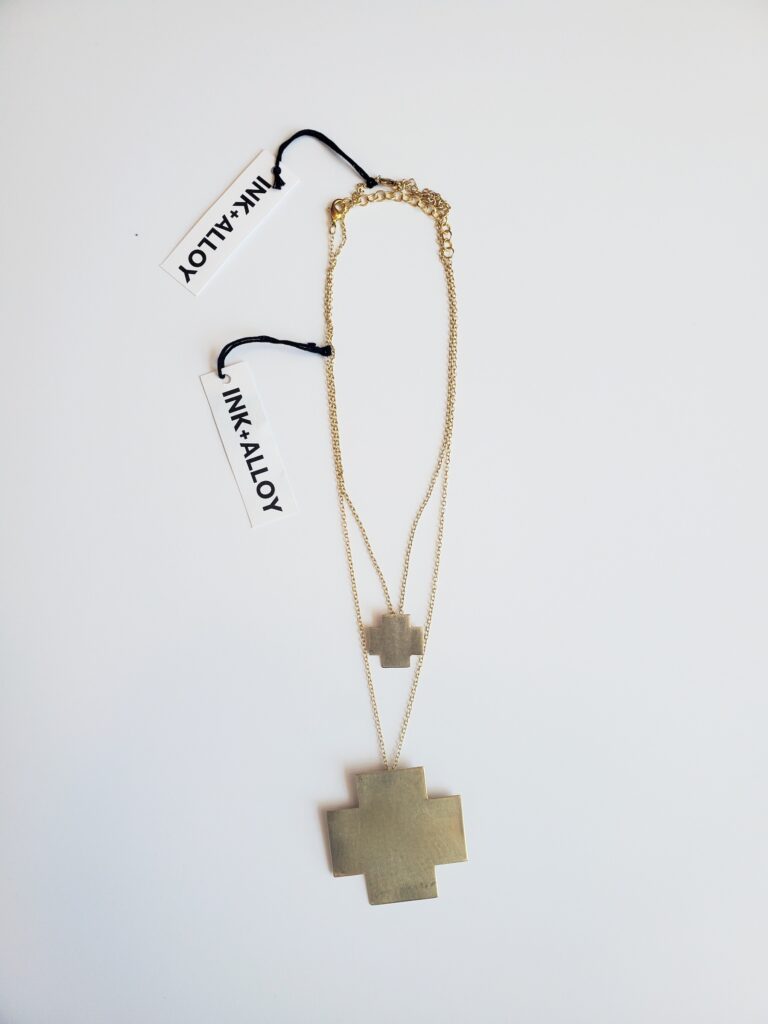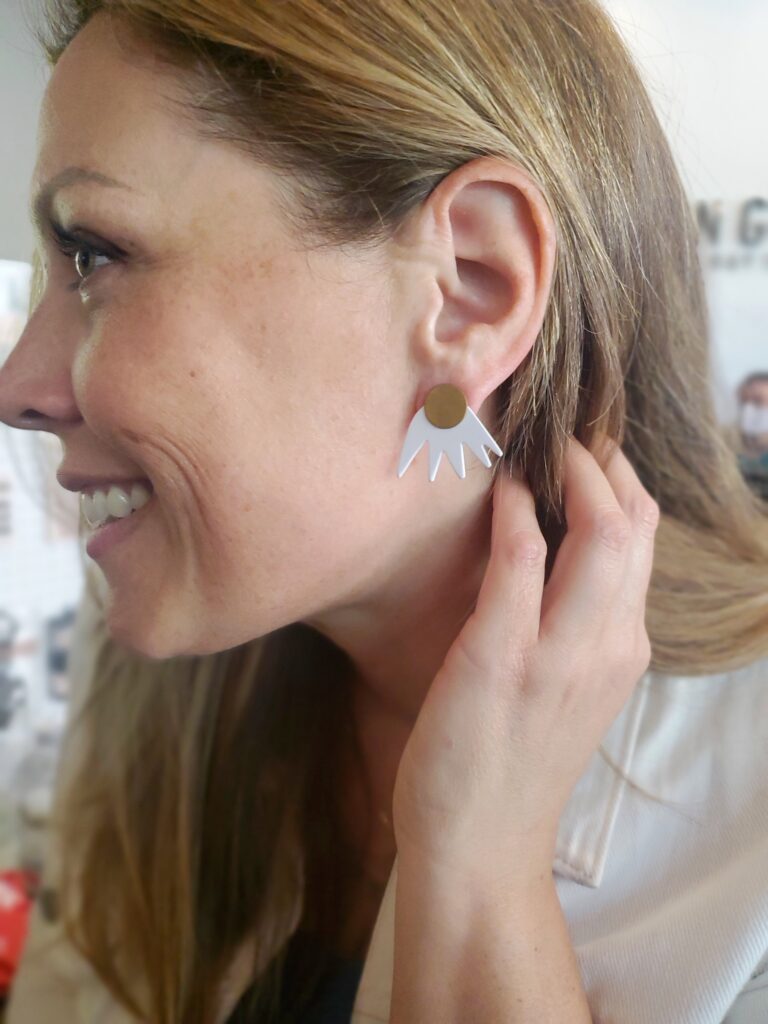 3) Your life is "THE event"
We all catch ourselves reaching for that same neutral cardigan or chambray shirt… the ones we've worn a million times. Why not, instead, make the most of a piece like a beautiful kimono to step in and save the day.
Hear her out – Rachel says "Kimonos are an especially versatile piece and lightweight which is awesome for travel. Use instead of a basic sweatshirt for the gym, as your pool cover-up, layered with flowy boho pants, or even belted as a dress! They are just such a great piece to rely on that dresses up and down so easily."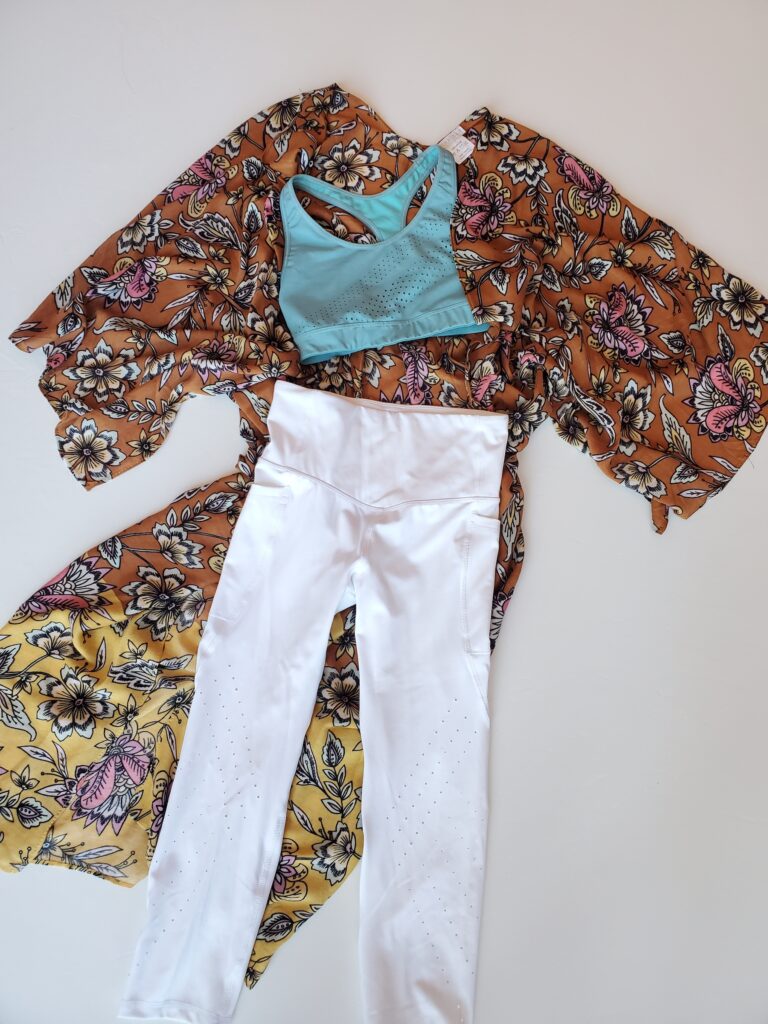 We especially loved her styling with an athletic set as she adds, "even if you'd just gone to work out, you could go shopping or meet a friend for lunch and you'll still look chic and put together. So often people are guilty of 'saving' nicer clothes for 'special' events… your LIFE is the event! Wear the thing you feel and look amazing in."
As we finished our day, Rachel shared her last thoughts on summer styling. "At the end of the day, it's all about fun! Remember that it doesn't have to feel daunting to dress if you remember these three simple tips." After shopping at our Boutique she also shared, "I love the collection Changes has brought in because all of these pieces make color and modern interpretations really accessible. Even just adding one to your summer standards will add energy and modernity at a great price point. There are opportunities to go a little outside your comfort zone with timeless appeal."

Latest posts by Riley Glowatch
(see all)