You may have heard the term, or seen the patented technology at work, but you're still asking – "what is a HydraFacial?" Fortunately, we have your answer and can take you behind the scenes with Bay Area Buzz collaborator, Lindsay to review her experience of Changes HydraFacial.
What is a HydraFacial?
A Hydrafacial is an invigorating treatment that can be given in as little as 30 minutes. It delivers long-term skin health and can be tailored to meet the specific needs of all skin types. The Hydrafacial treatment uses a patented vortex-fusion wand that acts as a vacuum to open pores for a deep cleanse and easy extraction of dead skin cells. It removes impurities while bathing the new skin with cleansing, hydrating, and moisturizing serums. The treatment is soothing, and refreshing, and offers instant, noticeable results without downtime or irritation.
No wonder it's quickly become one of Changes' most popular facials. It was easy to agree, this service was a "must try" for Lindsay's visit! We sat down before and after her service to chat-
Bay Area Buzz Collaborator Shares Skincare Routine & Why She Booked a HydraFacial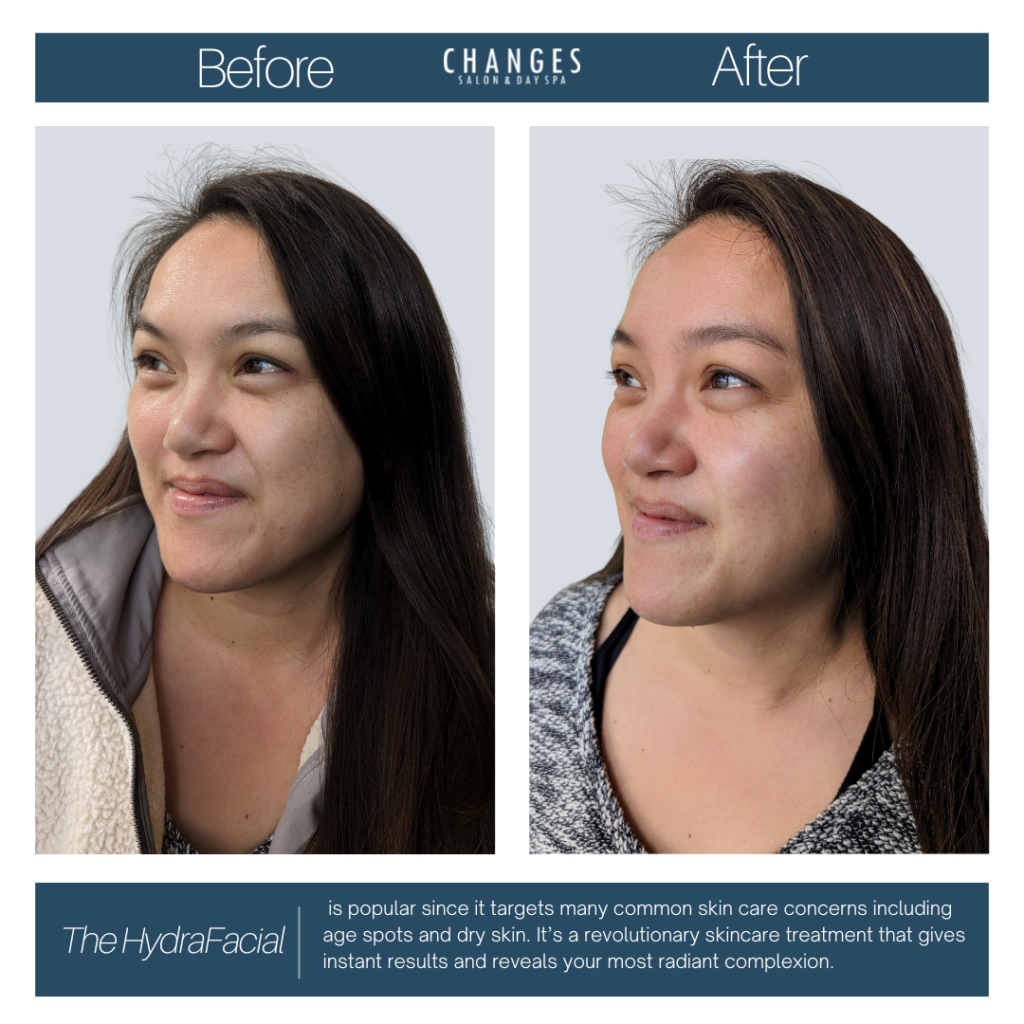 What is your skin and skincare routine like?
"I would have occasional breakouts and my skin gets dry pretty easily. I don't use a lot of products on my skin, however, I do use a gentle cleanser in the morning and at night. I also use a lightweight moisturizer, and sunscreen consistently, then spot treat for breakouts."
What are you looking to get out of your HydraFacial Spa Treatment?
"I am experiencing a lot of dryness from the cold winter months and build-up of dead skin cells due to that. I came to Changes for the HydraFacial because I'm looking for painless, transformational results. The fact that this service requires no downtime is also really appealing to me because I find my skin generally needs some time to recover after most facials."
Bay Area Buzz Collaborator Shares Her Immediate Reaction to the HydraFacial Treatment at Changes Day Spa
"I loved my experience having a Hydrafacial at Changes, thankful for the Bay Area Buzz invite! My skin feels silky and clean. I've never experienced anything quite like it – the service was painless but delivered glowing results. The HydraFacial helped to seriously hydrate my skin and I'm excited to see continued results with the at-home product care my esthetician Paulette recommended."
See an example below of before (left) the HydraFacial and after (right) a Changes guest experienced the HydraFacial.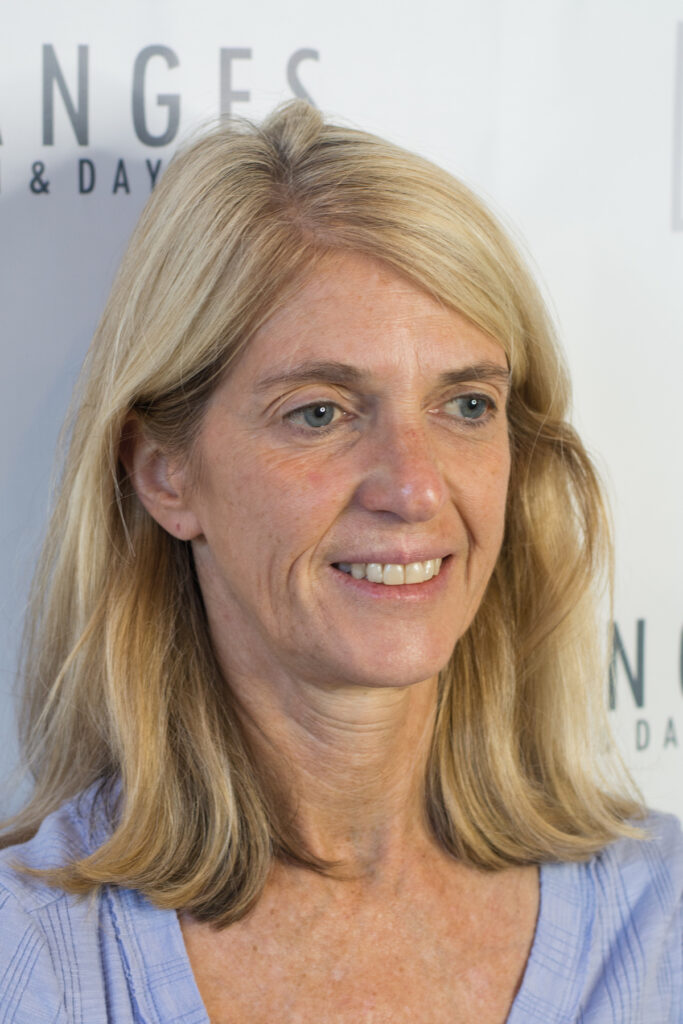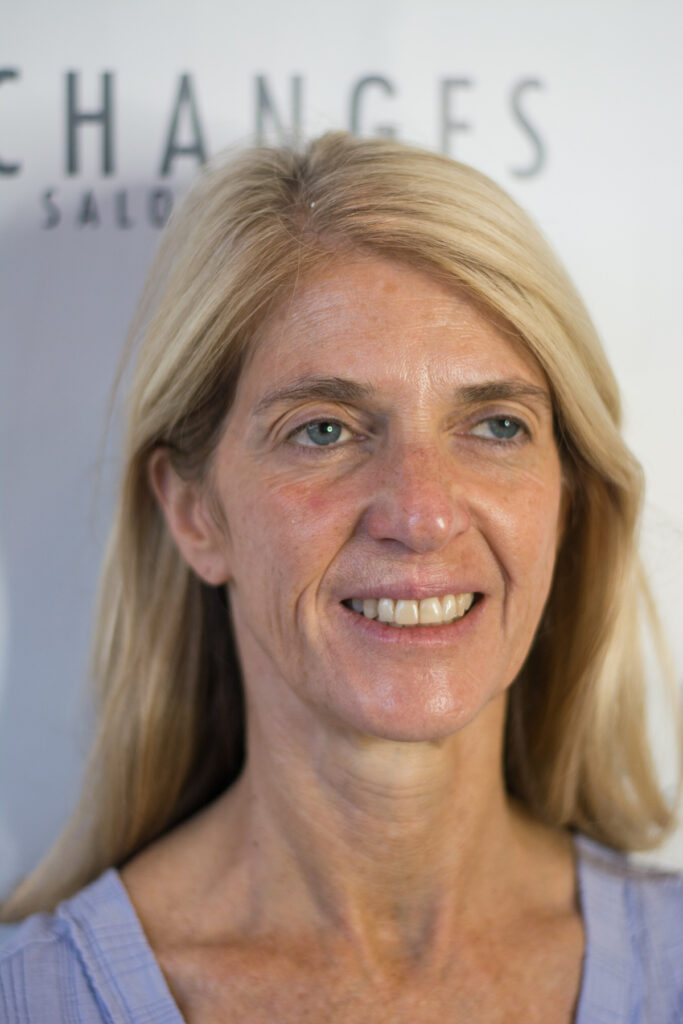 Why would you recommend the HydraFacial at Changes Salon and Day Spa to the Bay Area Buzz Community?
"The efficiency of the Hydrafacial makes it so easy to get quick, amazing results! I love that it's such an approachable facial, and great for all skin types. I also absolutely loved the amenities! The Aqua Terra Relaxation Room was such a lovely place to unwind before my service, and I'll be sure to come back early to use the steam room before my next facial."
3 Months After The Bay Area Buzz Visit, Lindsay Gives an Update on Her Skin
"My skin is feeling more weighed down than it did after the HydraFacial treatment."
What results did you notice within a week of the HydraDerm Treatment?
"Even up to a week after the treatment, my skin felt so much cleaner and lighter thanks to the Hydrafacial. I loved it!"
How long did the effects of your skincare treatment last?
"The initial light, fresh, and smooth feeling lasted a couple of weeks before I started to notice the effects of build-up again."
Have you told your friends about the HydraFacial Treatment?
"Yes, I highly recommend it to my friends and the Bay Area Buzz community! It is a painless treatment and leaves you feeling clean and refreshed. Seeing all of the gunk that comes out of your skin is a visible reminder!"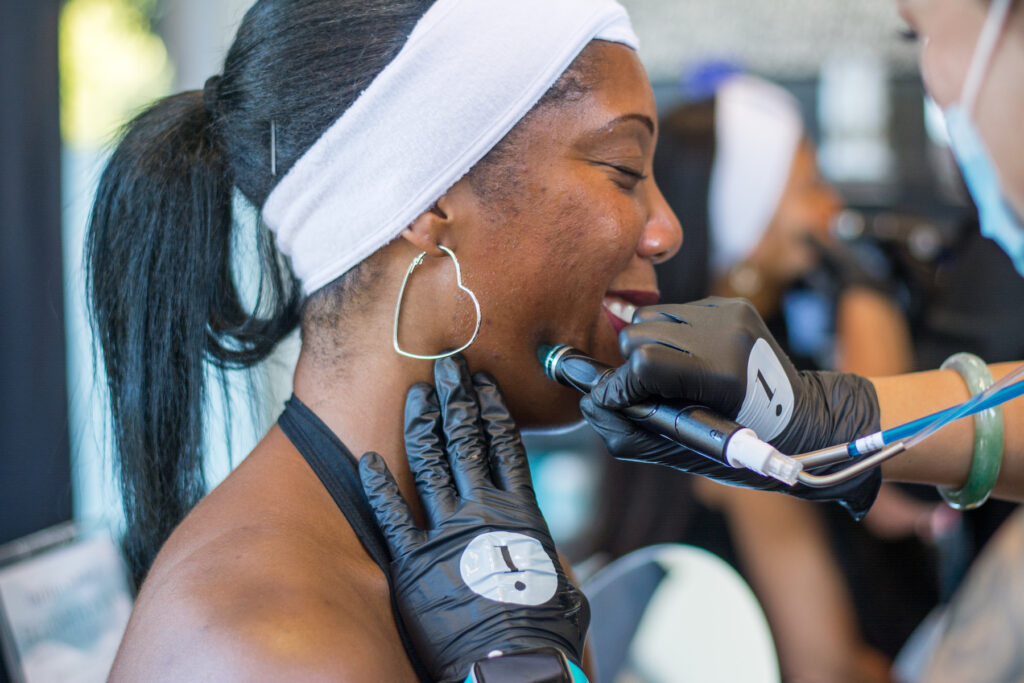 Latest posts by Riley Glowatch
(see all)