You know what your Dad Wants – We have it for you!
Changes Guide To Celebrating Fathers and Father-Like Figures
Father's Day Gifts Under $75
1. Sports manicure $29
Manicure for the Dad who is looking for a clean, polished look without the polish.
2. Express Pedicure $39
A Changes Nail Technician will file and treat Dad's feet, cuticles and toenails!
3. Spa Pedicure $74
Our Award-Winning luxurious pedicure with an added exfoliation and paraffin wax treatment to soften and soothe Dad's feet.
4. Thirty-minute Sole Relief Foot Treatment $59
Inspired by reflexology techniques and acupressure, sole relief focuses on alleviating the stresses put on feet. Unique to Changes, this treatment is great for runners, sports fanatics, and those on their feet often. Add onto existing services, or enjoy on its own.
RESERVE AN APPOINTMENT FOR DAD
ORDER A GIFT CARD
Father's Day Gifts Under $150
1. 50 minute CBD Massage $137

Hemp oil, or CBD oil is an oil produced from extracting non psychoactive CBD strands from industrial hemp. This therapeutic massage uses high quality grade CBD infused oil that is reported to encourage extended pain relief, deeper relaxation and anti-inflammatory benefits. Learn more about CBD here.
2. Spot Treatment 50 minutes Sports Massage $122

Treat the deepest layers of Dad's muscle tissue, tendons and fascia to release chronic muscle tension with our Deep Tissue Sports Massage.
3. Purifying Back Treatment $91-99

A relaxing personalized back facial to exfoliate Dad's skin, refine his pores and help to heal back acne for the ultimate in grooming.
4. Signature Facial $109-118

Treat his skin to a thorough analysis and customized treatment. He will experience the best in skin care accompanied by our Signature Botanical footbath, calming shoulder, neck and foot massage, and heated booties. Complete with fruit enzyme exfoliation, extractions and a personalized mask.
RESERVE AN APPOINTMENT FOR DAD
ORDER A GIFT CARD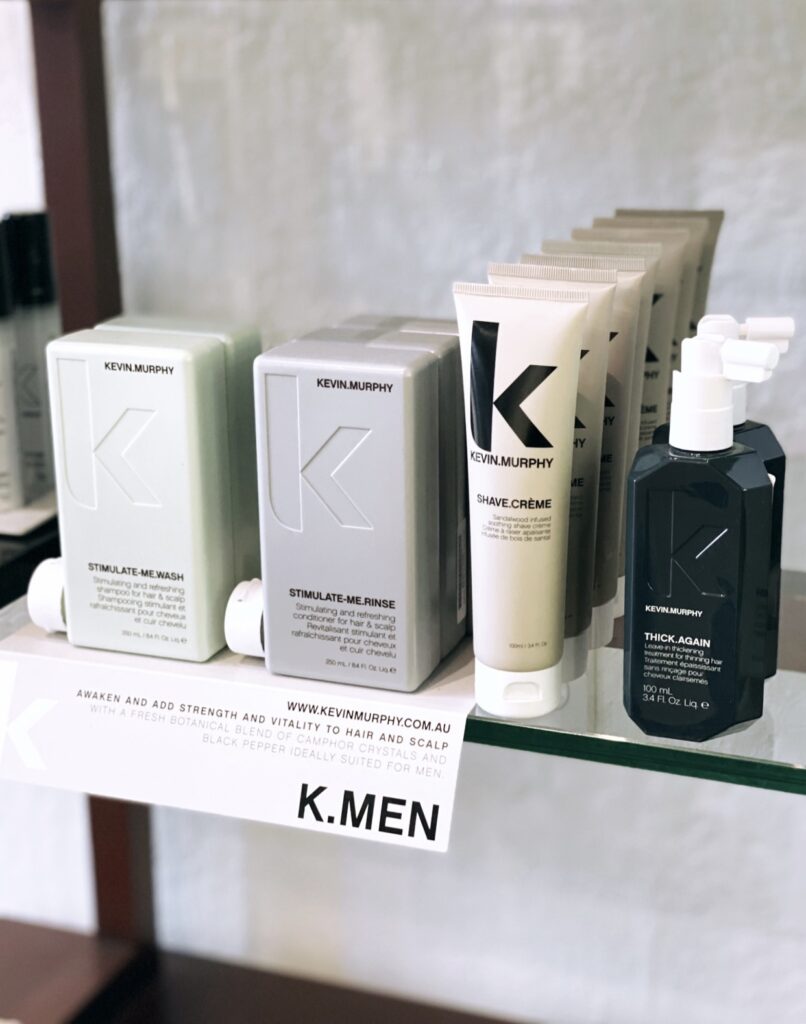 Awaken and add strength and vitality to hair and scalp with kevin murphy hair products ideally suited for men

Latest posts by Riley Glowatch
(see all)