Your face is your first line of defense against the world. with just one quick trip to your local spa, you can reap the rewards of a facial and show off clear, radiant skin for weeks to come.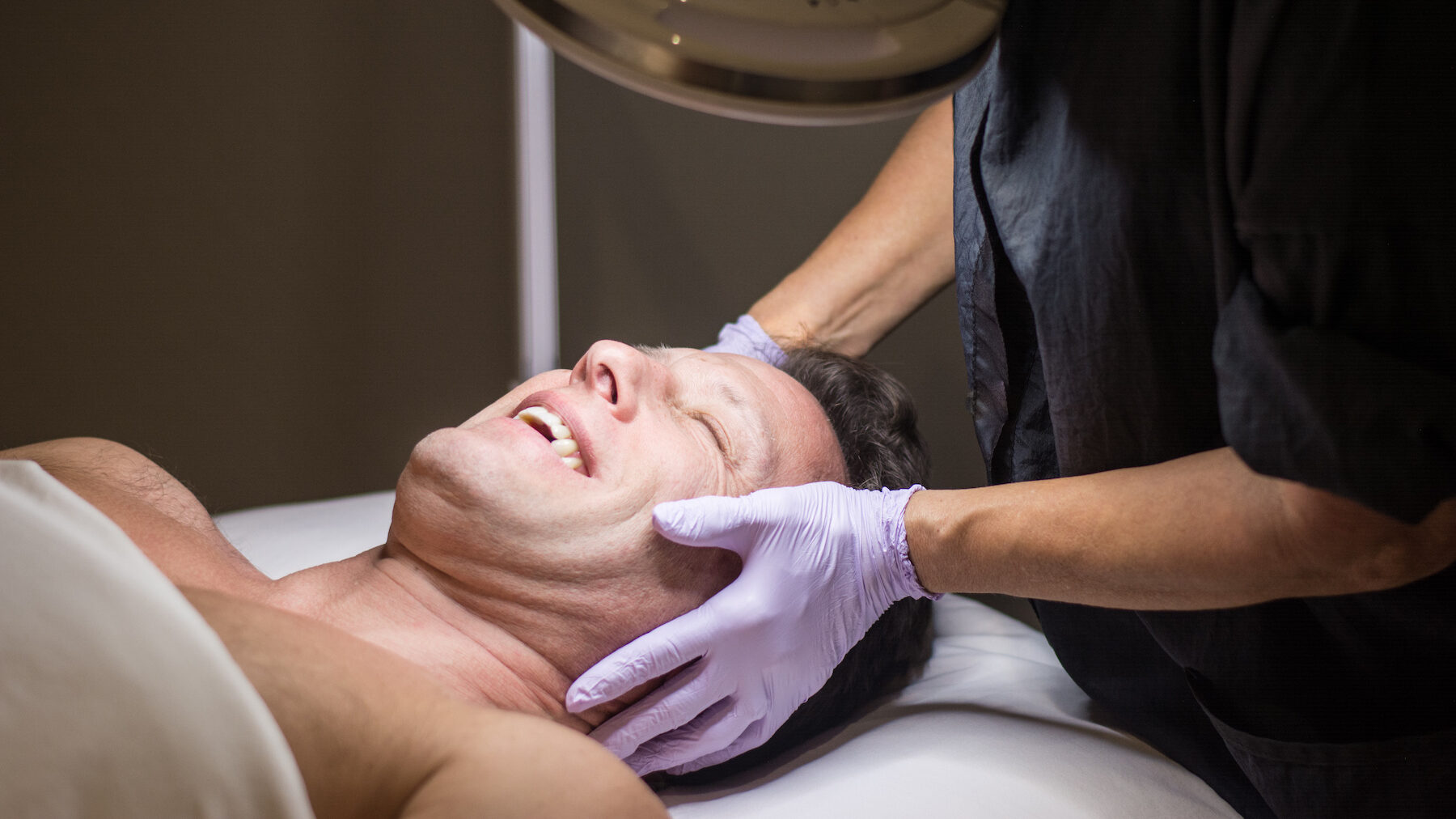 Here is everything you need to know about facials for men.
What is a Facial?
A facial is a cleansing routine performed usually performed by an Esthetician to address skincare concerns. A facial treatment may include a deep clean of your pores, extractions, exfoliation, and usually a skin care mask.
How often should men get a facial?
Your skin should feel noticeably clean and soft after just one facial, but if you want that youthful glow to last, you should commit to booking a facial once a month. Why? It takes around a month for skin cells to go through their entire life cycle, meaning your face will be full of dead, dull skin cells ready to be sloughed off again within that time frame.
If that sounds a little too indulgent for you, make sure to establish a regular exfoliating routine at home, using the right products, and you'll be able to go longer between facials.
Changes Esthetician, Lupe says, "When you're not seeing results (too much texture, dullness, lifeless skin, build-up) and know that you're doing everything that you can at home, it's time to leave it up to the professionals to take it to the next level!"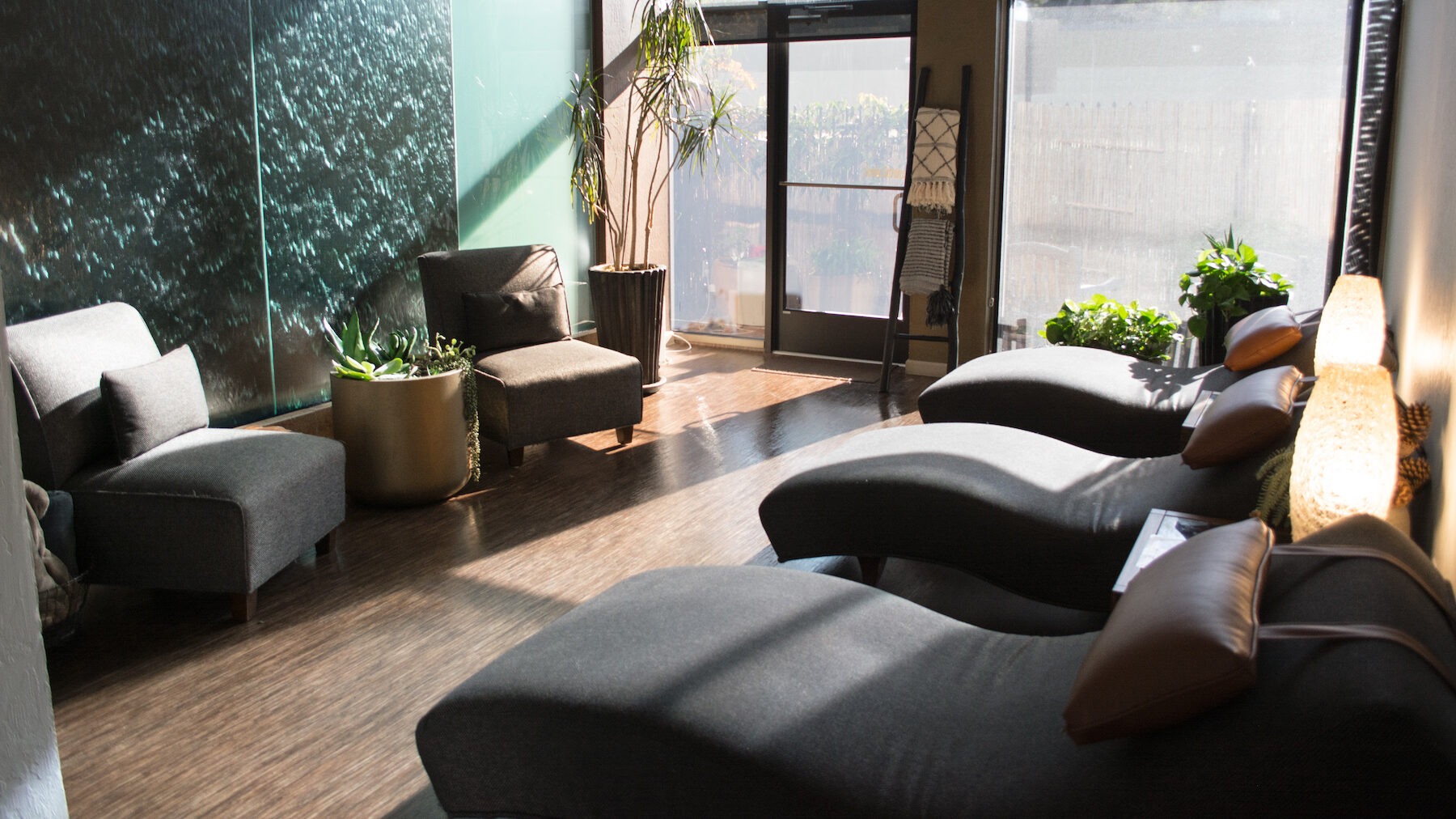 Benefits of Facials for Men
Here are three benefits of facials for men:
Facials Can Help You Understand Your Skin Better
Having a professional esthetician give you an in-depth consultation to better understand why you are experiencing extra dry skin, what products are best for you, how often you should be washing your face, and whatever other questions you've been curious about is no different than taking your car to a mechanic on a regular basis. When you visit a day spa, like Changes we've got professional tools like our Wood's lamp that will be used to assess the best way to achieve your skincare goals. The Wood's lamp can detect areas of skin that are pigmented or depigmented and can also detect fluorescence. Normal healthy skin appears as a blue color but may show white spots when the skin is thick and yellow when it is oily. Purple spots indicate dryness or dehydration.
Facials for Men Provide a Better Shaving Experience
For many men, shaving is part of their routine and can cause razor burns, redness, breakouts, and ingrown hair. At Changes, our Facials for Men will include a deep exfoliation to help remove dead skin cells.
This helps improve your shaving experience by smoothing out your skin. Smoother skin leads to better shaving results. If you go for a facial with a beard, it will not be done on your beard. However, if you want to get a facial after shaving, make sure you shave your beard one or two days before your facial appointment for better results.
Facials Can Help You Relax
At Changes, we've been known for our award-winning Signature Facials. Each Signature Facial begins with a botanical footbath followed by an in-depth consultation and during the facial, you can expect a shoulder, neck, and foot massage! Please arrive early and take full advantage of our steam room and relaxation room if you have time to spare.
Do you have questions about what to expect from your first facial? Give our guest service team a call (or send a text) at 925-947-1814 for additional assistance.

Latest posts by Riley Glowatch
(see all)