With Mother's Day just around the corner, we wanted to take the opportunity to share the healing power of Changes with as many Bay Area Moms as possible!
On behalf of the

Bay Area Moms

community, contributor Amber Sharapata (

@amberleanna

) came to visit and experience some of Changes' most popular services. She takes the opportunity to share her experience with the Changes Hydraderm Facial and Changes Manicure and Pedicure

on their Blog

here

.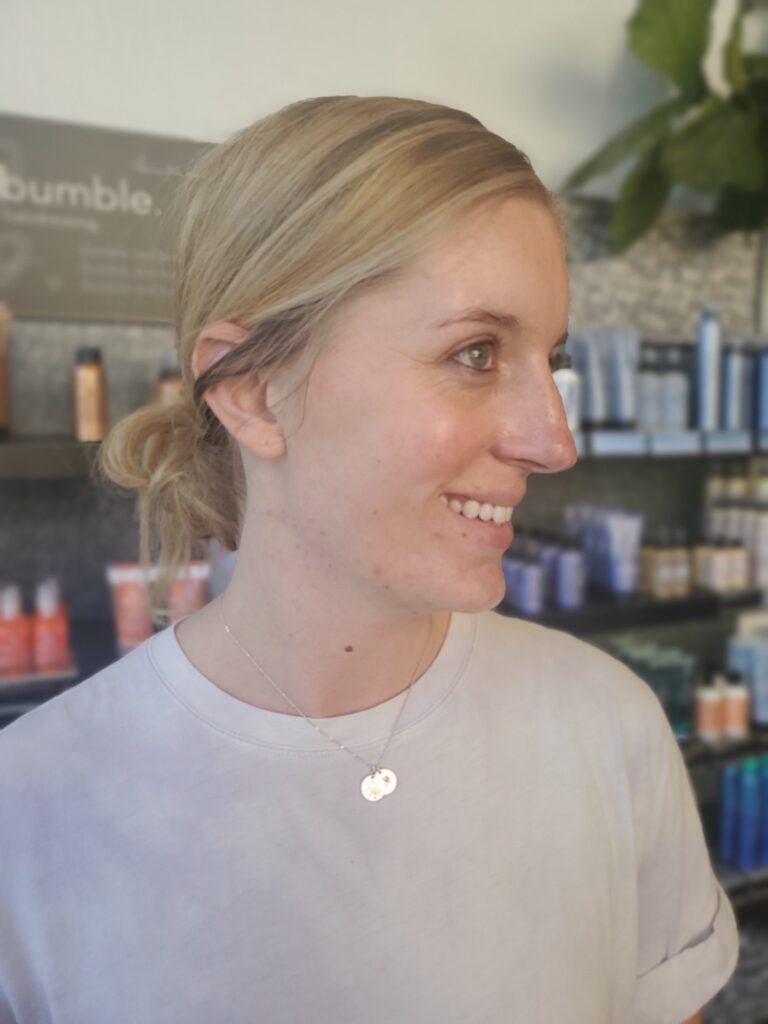 As a result of our partnership, we are also co-hosting a giveaway to share a service with you! To enter, follow us @changeswc, and @bayarea.moms and like + tag a friend in the comments through the post linked below. See post for details here.
As one of Changes' most transformational services, our 30 min Hydraderm uses patented technology to deliver radiant skin with treatment from a specialized blend of antioxidants, peptides, and hyaluronic acid. With a specially designed applicator tip and expertise from Changes' Estheticians, purge impurities and bathe skin in hydration with this Changes favorite for all skin types. One of the most unique elements of this service is the fact it requires no downtime, and we actually recommend it before special events to enhance and improve skin tone and texture.
Bay Area Moms who are looking to be pampered will find our Changes Manicure & Pedicure a Walnut Creek gem. With a team of Nail Technicians, with over 10+ years of experience, you're always in wonderful hands!
For a pedicure experience unlike any other, visit our Nail Salon with anti-gravity chairs and a 16 ft water wall. Complete with foot-soak, relaxing foot & calf massage, and heated booties, you'll drift off into an hour of relaxation and emerge refreshed with your toes looking beautiful!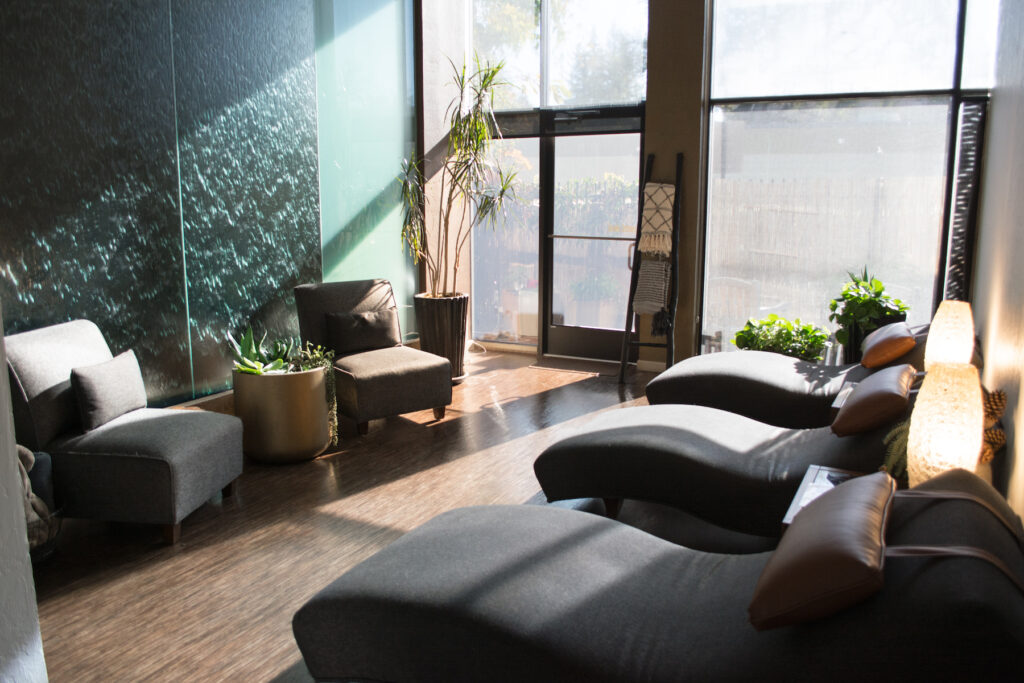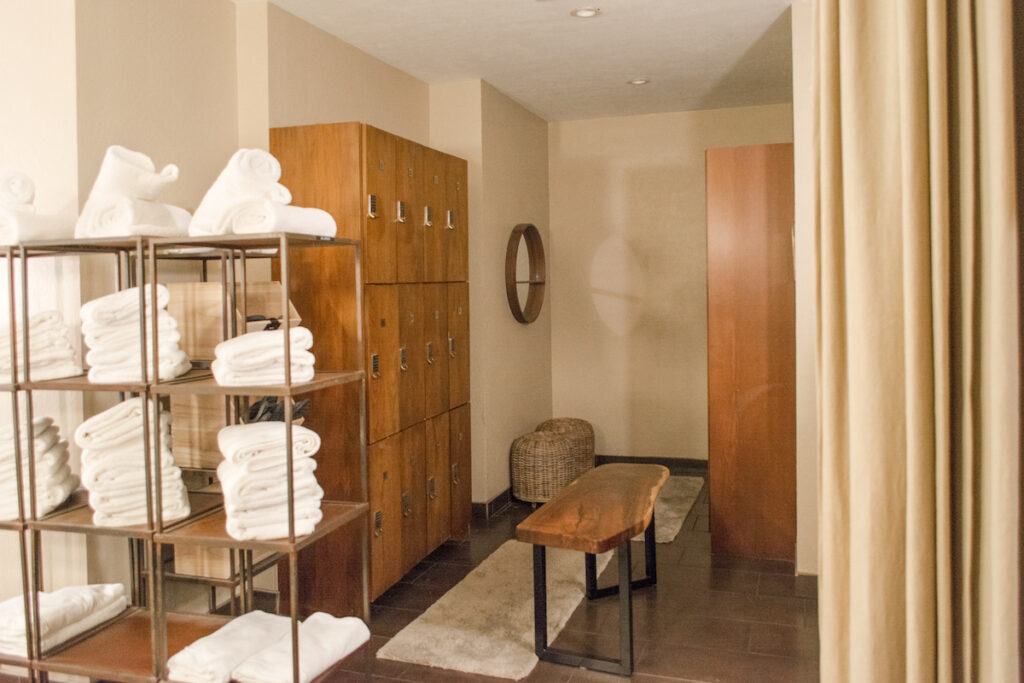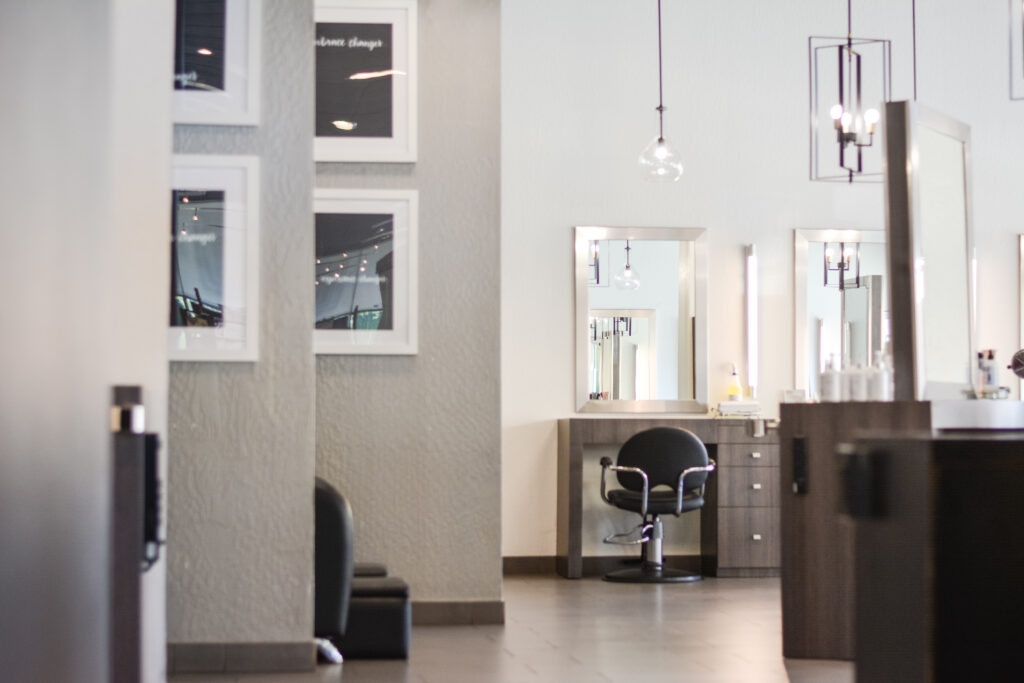 Amber from Bay Area Moms had two take-aways separate from loving her services…
One is that the Spa & space are huge! With over 10,000 sq ft total, it is truly the perfect setting for a relaxing urban retreat. Secondly, she strongly recommends you arrive early for your spa services! That way you can fully take advantage of the amenities including the Steam Room (in both the men & women's locker rooms) as well as relaxation spaces including the outdoor garden and Aqua Terra room with light reading, tea & nibbles available.
"My favorite was the steam room. It smelled of eucalyptus and was so peaceful and quiet. I was able to enjoy this room along with the relaxation room and garden before my facial.
– Amber Sharapata
All of our amenities are complimentary with any full-length facial or massage service!
Bay Area Moms, are you ready to experience a little bit of R&R for yourself? Come explore the many service options in our hair salon, nail salon, skincare and massage departments in downtown Walnut Creek. We'd love the opportunity to show you or your loved ones an unforgettable time!
reserve an appointment online

Latest posts by Riley Glowatch
(see all)