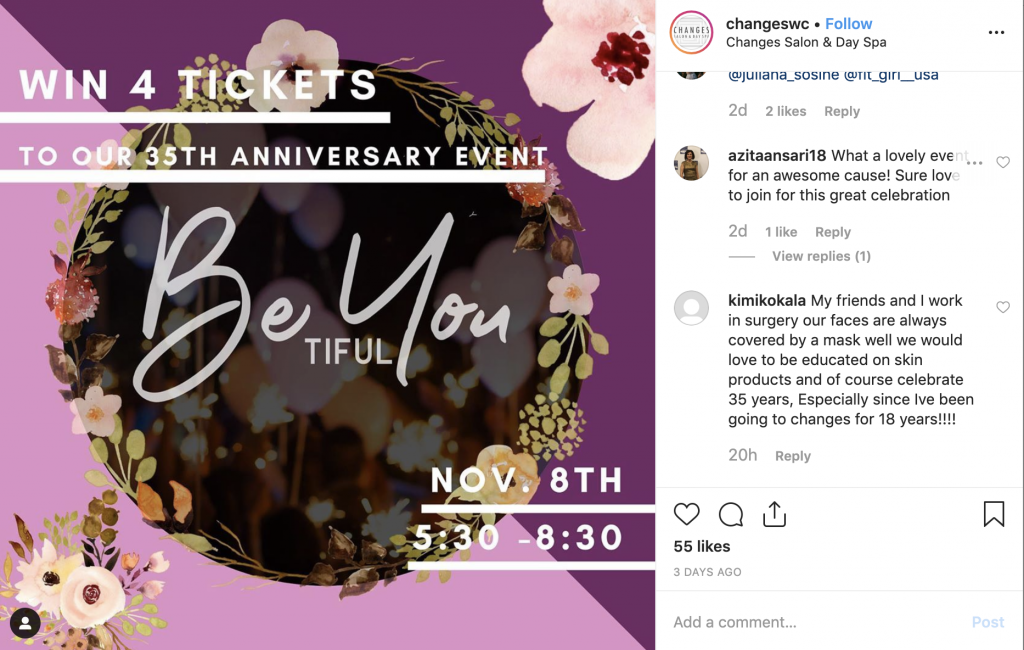 2. Comment on the post pictured above (linked here for your convince) with why you want to attend our anniversary event, and tag 3 friends or family members you would invite if you won these tickets.
3. All 3 friends you tag must also like the instagram pos and friend us on instagram in order to be eligible.
We will pick a winner at random on Wednesday October 30th.
Get your ticket today here to celebrate with us for a worthy cause, we will be donating all proceeds to STAND! For Families Free of Violence helps end the cycle of family violence in Contra Costa by saving lives, rebuilding families & changing the future.
Latest posts by Felicia Pulley
(see all)