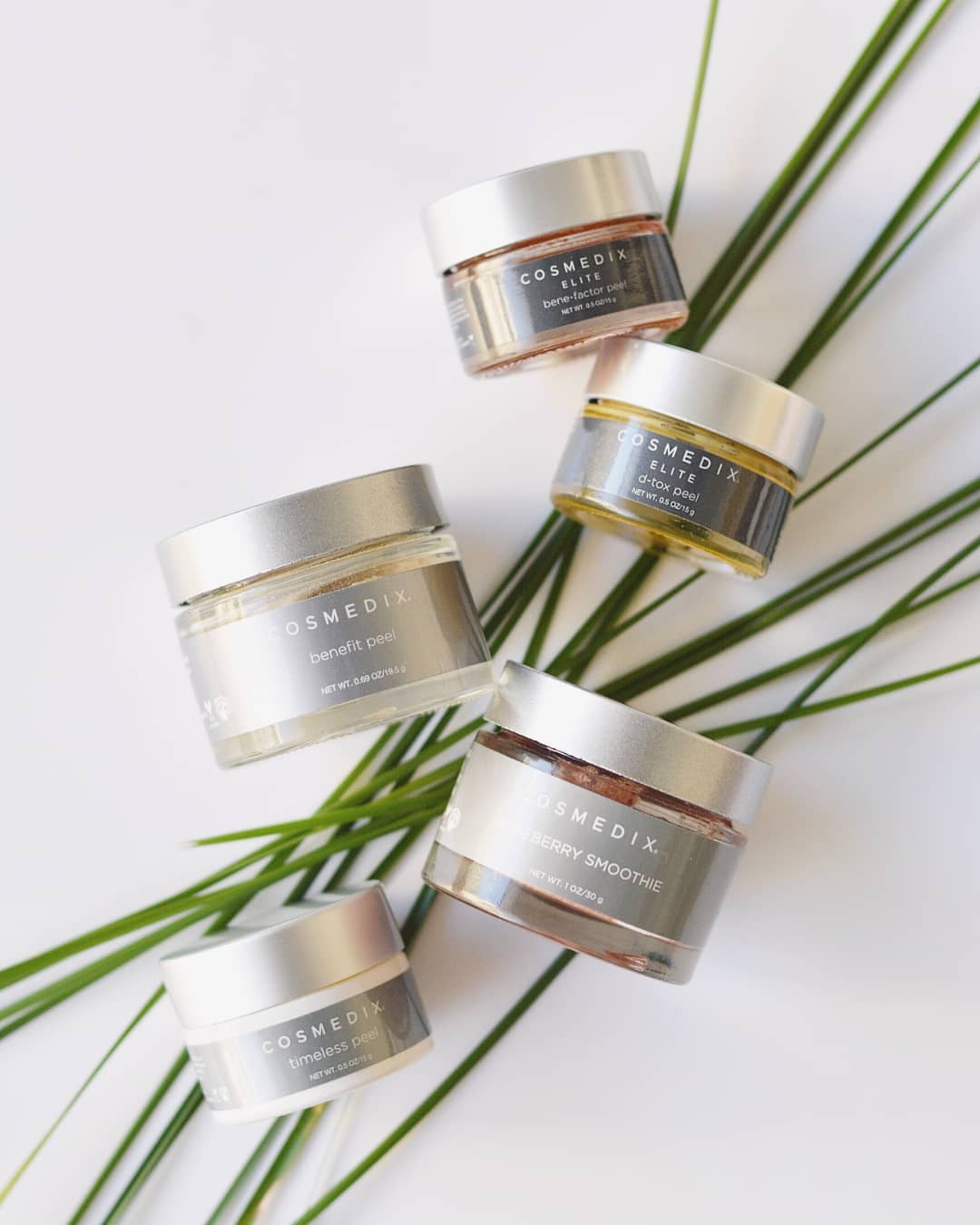 COSMEDIX PEELS – what are they? what do they do? why get them? … all questions we get OFTEN!
Let us paint a picture… think about your car & the upkeep it takes. To keep you moving in the direction you want to go, you always need gas (at-home skincare). Occasionally you need a good car wash or detailing with wax + the works to keep paint healthy (regular facials). And others you need a good oil change or part replacement to make a big difference in the way your car runs every day… T H I S is the equivalent of your Cosmedix peels.
Peels can help you take BIG steps against your skincare issues & aren't just for skincare junkies. They are incredibly versatile & can help combat almost all skincare issues including the following:

We are entering the time of year best for these services – aka "Peel Season" – with less sun exposure & better opportunity for skin to regenerate & heal. There's optimal timing for many skincare services & right now, this one is cued up perfectly. Yet another reason we love fall!
It's never too late to start when it comes to taking care of your skin. Assess your goals, connect with a professional, and take one step at a time… we'll be here to help the whole way!

Latest posts by Riley Glowatch
(see all)