The holidays for a time of merriment and building memories, but they can also be extremely stressful. Fortunately, there are some strategies you can implement to relax and unwind over the winter months.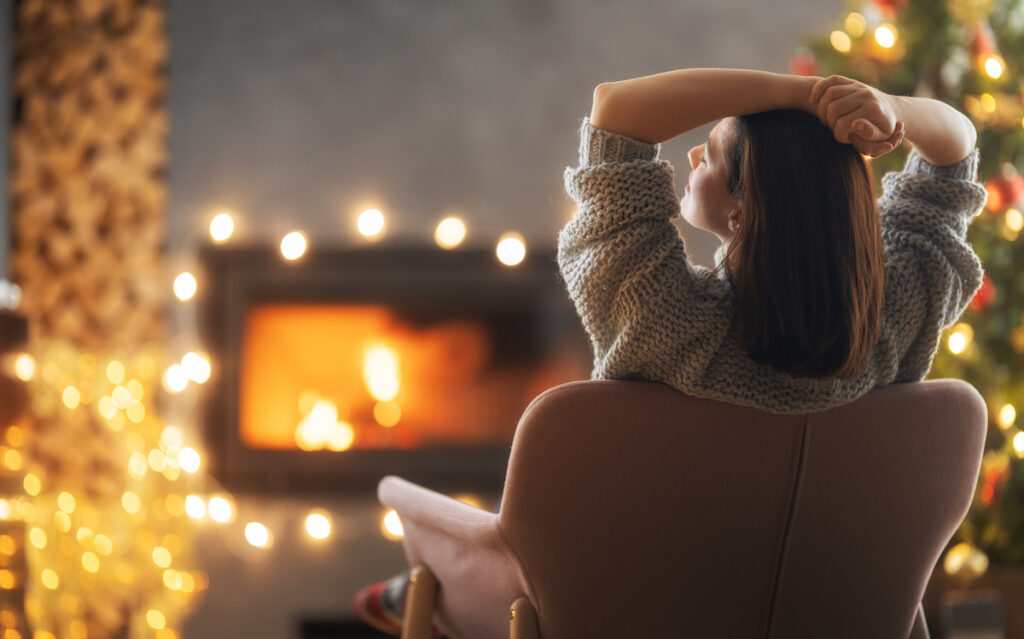 Our Best Tips for a Stress-Free Holiday:
1. REMEMBER TO BREATHE
Honestly, taking a single deep breath can make even the most stressful day a bit easier to manage.
You can also meditate for a few minutes per day—it makes a world of difference.
2. EAT WELL
It's important to balance all of those pumpkin pies and gingerbread cookies with at least a few healthy snacks—indulge, by all means, but make sure you enjoy some of the sautéed vegetables as well.
Ensuring your diet is healthful—at least most of the time—will likely help you feel better and cope with the many stressors that often contribute to anxiety during this time of year.
3. HAVE A BUDGET FOR GIFTS
It's all too tempting to get caught up in the throes of passion and accidentally max out your credit card buying gifts!
To avoid financial and emotional stress, you might want to consider setting a budget for yourself and sticking to it for a stress-free holiday.
4. FIND TIME FOR YOURSELF
Honestly, all of the holiday shopping and family get-togethers can take a toll on a person, even if you enjoy the season.
"Studies show that people who engage in self-care report lower levels of stress and improved quality of life, while a lack of self-care is associated with higher risk of stress and burnout."

—Jillian Kubala, MS, RD and Kerri-Ann Jennings, MS, RD
If you need to unwind, scheduling a massage and a hair appointment with Changes is an excellent way to do just that—we will help you look and feel your best so you can wow each crowd with your radiant beauty at every party and experience inner tranquility while hosting or attending.
5. GET PLENTY OF SLEEP
It's all too easy to get caught up in a whirlwind of sweeping, vacuuming, and dusting every corner—even if you already have three times!
Aim for 7-9 hours of sleep whenever possible: This will often help you manage your emotions more easily and be at your best when you're around attending large gatherings.
6. SET BOUNDARIES WHEN NECESSARY—WITH YOURSELF AND OTHER PEOPLE
You may want to go to every lunch and every party you're invited to, but that is not always feasible: Maybe you're exhausted and grumpy or simply don't have the bandwidth for yet another get-together—that's okay.
You're allowed to put yourself first.
Honestly, the holidays can be stressful—they come with a lot of responsibility for many—but it's totally doable to cope with everything in a calm, cool, and collected manner by prioritizing self-care and showing up as the best version of yourself for every event.

Latest posts by Riley Glowatch
(see all)